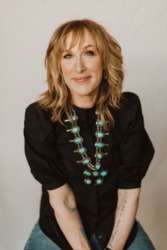 I grew up on a ranch in Dillon, MT and it was there that my love of animals was born.  Though I have ventured out of Montana for a few short stints, this has always been home.
Prior to making the leap into real estate, I owned Indulgence, a beauty bar on Main St in Bozeman for 18 years.  This was the perfect space for me to be able to care for people as they go through one of life's biggest events.
Now I do that via real estate, helping people make what is usually their largest investment.  For me, the bottom line is that though the process can be stressful, we want it to be fun and comfortable for the most part.
It's such an honor to be able to walk beside people as they make their housing transition.  It's one I truly cherish.