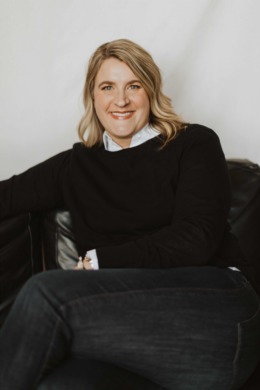 License:
RRE-BRO-LIC-38521
I grew up in a small farming town in North Dakota.  Hard work and helping your neighbor are the norm in places like that.  My dad grew red potatoes in the Red River Valley. I loved going on evening drives to check the crops and watching all the big machines work.  When my dad would buy a new tractor, he always made sure to negotiate the toy version for me. It was pretty idyllic. But, weather and economics can be crushing for farmers.  During my elementary years, we had several years of drought. These hard times meant we had to leave our home. 
This move took us from a large, beautiful home to a 2 bedroom apartment in a new city.  At first, the apartment seemed cool, like a hotel. But of course, there was no room service, no pool, and no daily cleaning service.  Soon, a deep feeling of upheaval set in. Strangers were all around and the walls were thin. There was a lack of personal space. We had never locked our car doors in that small town and now we were always surrounded by people we didn't know.   The contrast from that warm, safe home was hard to ignore. 
In large cities, living in an apartment is completely normal.  In rural states, they are meant for college kids or people with less.  It was embarrassing to invite new friends to this place. I felt ashamed to tell their parents where we lived.  Their judgment was clear.
After moving to the apartment, my mother passed away.  My dad used the proceeds from her life insurance to buy a small home.  We had their own place once again. This little house was nothing like the old one, but it was ours.  We were free. It was small and yellow, and we called it the lemonade stand. Through this experience, I learned the importance of having a place to call your own.
 I also learned that everybody has a story.  The apartment period looked and felt so different than my life up until that point.  None of the new people I met had any idea about our large family farm or that big house I had grown up in.  This informs my understanding of other people to this day. I know that getting caught up in judgment is a foolish exercise.  People are deserving of compassion at all times. 
Looking back, this was a lot of adversity to experience at such a young age.  But, I would describe these tough times as a blessing. Adapting to change is a powerful skill.  Like most skills, the more you practice it, the better you get. I am fortunate to have started my hard learnings at an early age.  Also, coming out the other side of a situation like this shows you how strong you are. For me, this strength made me an optimist. I have a deep belief that things will always be okay somehow.
I understand the emotional uncertainty that comes with changing homes.  Even in the best case, moving is tough. Also, moving is not all about the house.  It's about people and finding a match between lifestyle and home. As a realtor, my work includes a little bit of therapy, a little bit of financial advising, and a lot of compassion.  I like to view myself as a matchmaker. It is my job to understand your needs and find a place where you can thrive!
That little yellow house on 10th St wasn't much, but it was ours.  Kind neighbors, fun holidays, and big milestone celebrations all happened there.  I have a lot of happy memories in that place. My dad and I grew a lot there.
That's why my role as a matchmaker is so important to me.  I know that my work centers around people who are in the midst of lifestyle transitions.  My deepest desire is to provide the support they need. When someone's home and lifestyles are a match, the result is magical.  There is freedom, happiness, and inspiration. I want everyone to experience this!